Bookmark Manager Extensions
WebCull started out as just a web-app because we wanted to provide something that works from anywhere without needing to install anything. Now we're building things that integrate more with your surroundings. Starting with a browser extension that adds a WebCull icon to your browser. One that highlights when something has been bookmarked and gives you a popup with more options about the bookmark you're saving.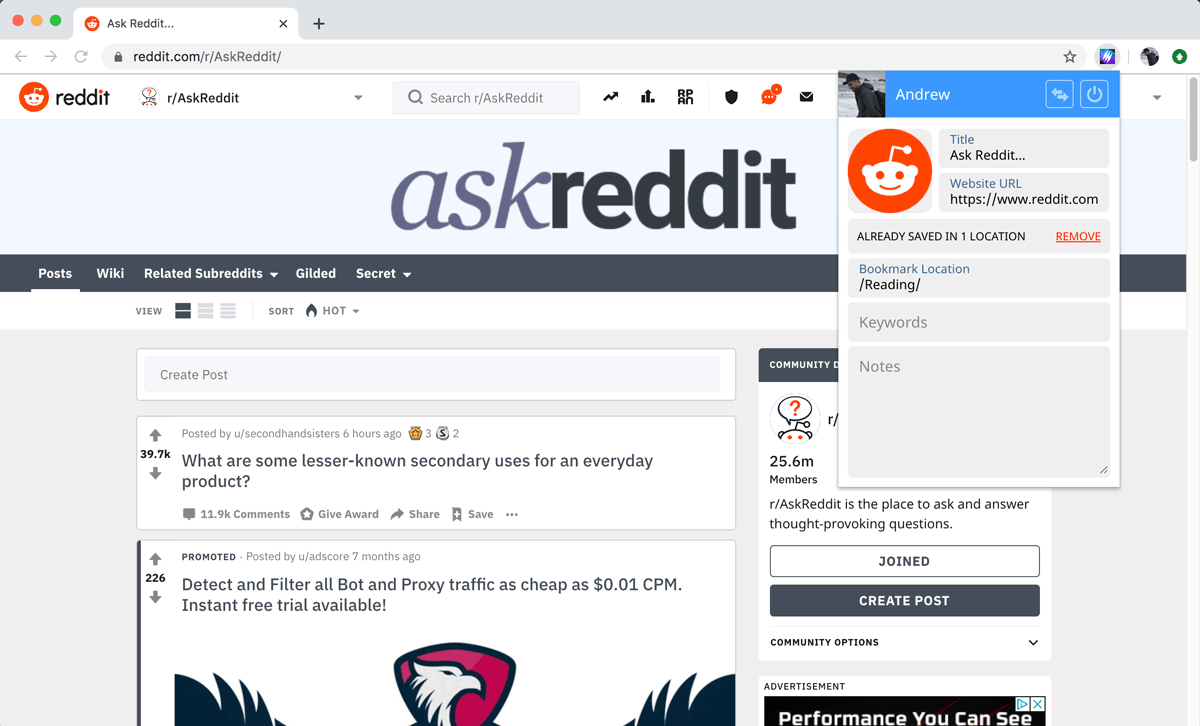 Our new browser extension is designed to augment your WebCull experience. Giving you something that works like a pal to the web-app. First by providing quick and easy access to being able to bookmark things. Along with the ability to set other basic info about a bookmark such as title, tags, notes and of course bookmark location.
The bookmark location chooser is something we spent a couple of weeks developing. We wanted to make something that allowed you to both navigate and create new stacks with extreme ease. This was achieved with a technique never done before, where folder names can be autocompleted using a drop-down menu.
We didn't want to over-complicate the bookmark manager extension by adding every feature into it, simply the important stuff to keep it simple and responsive. Something that adds to the experience of using our current web-based bookmark manager.
Hit us up on Twitter to let us know what you think.
https://twitter.com/WebCull
Learn about other features