Bookmark Manager Background Images
More than just an app
We believe an app should do more than just it's main function. User experience is more than just increasing contrasts adding lots of borders. Aesthetics actually play a huge role in our quality of life. This is why the look and feel of the WebCull bookmark manager has been one of our top priorities. We want you to feel comfortable with a simple yet highly customizable interface that you use to access your bookmarks on a daily basis.
Add beautiful images to your WebCull background
This brought us to the decision to integrate WebCull with Unsplash, one of the best royalty-free stock-photography sites on the web. They have an incredibly high standard for the quality of images and their collection is enormous. So there's no better resource for adding backgrounds to the WebCull app. Best of all it's completely free to integrate and use.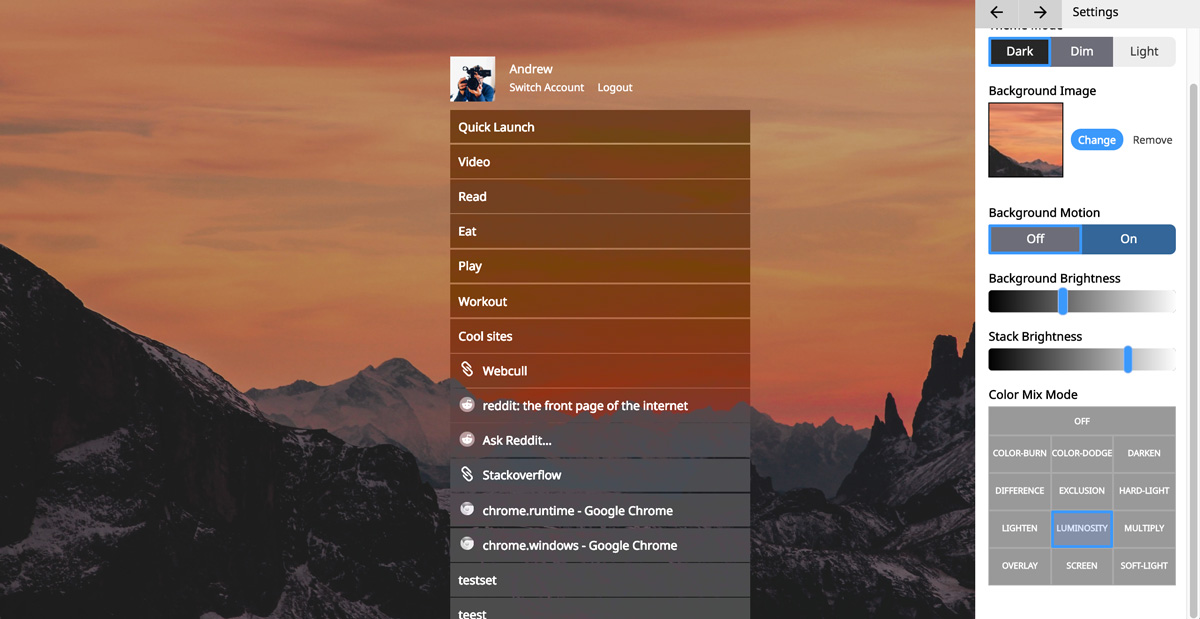 Add effects to the images
We let you search the entire Unsplash directory for any image you choose, then you can apply various types of filters and effects to the images and stacks for some pretty cool effects. The amount of variation that can be applied to the look and feel of our bookmark manager using these tools is astounding.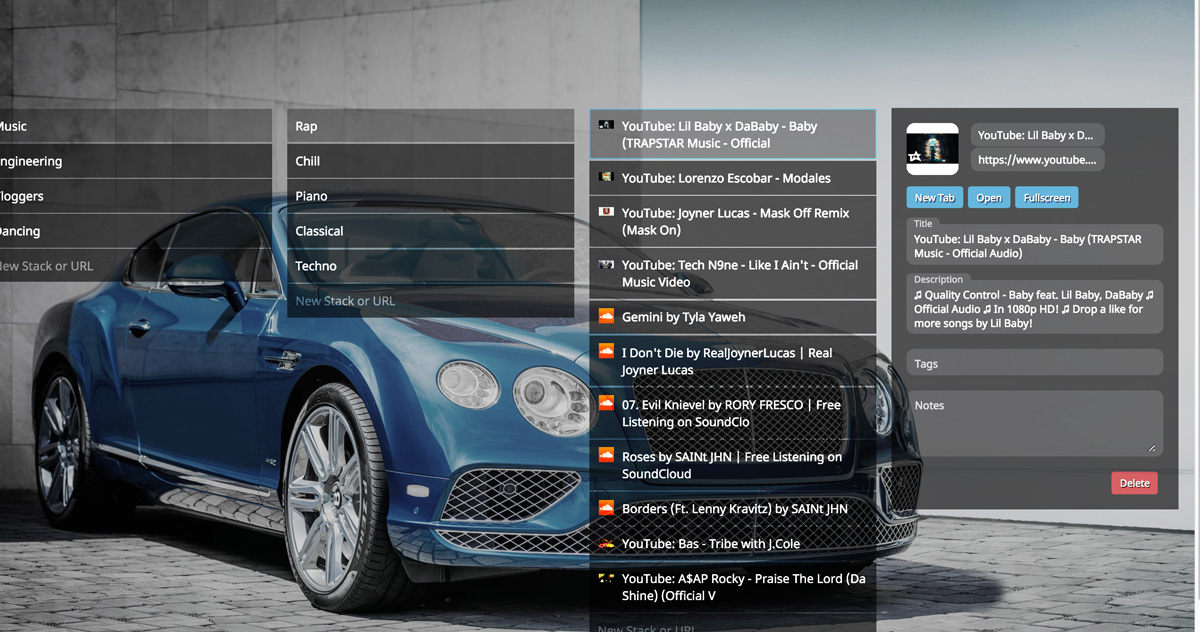 Help your self get in the zone
Aesthetic is a lot more important than a lot of people give it credit. It's important to provide yourself with an environment that fits your mood. Choosing a background with nature and scenery can bring a calm vibe to your work environment helping you relax and enjoy your day more. Some people may prefer a background with athleticism to help them be more motived. Whatever your choice is Unspash has stunning backgrounds for it that can be easily added to your WebCull background.
Let us know what you think
Hit us up on Twitter to let us know what your experience has been like with this feature.
https://twitter.com/WebCull
Learn about other features